Quadpack helps brands perfect their spritz
The Fine Mist is an ideal spray for water-based formulas
In response to the current craze for spritzing and spraying, Quadpack has relaunched its Fine Mist, an effective spray for water-based formulas.
The Fine Mist spray bottle is available in sizes from 30ml to 150ml and has three different nozzle widths, with which the user can play, adjusting spray extent and density according to their mood and need.
This intuitive function means Fine Mist is suitable for a wide variety of products, from fixers and toners to sunscreens and spritzers, which require greater volume.
The Fine Mist bottle can be decorated with silk screening, hot stamping and even metallisation, as can the contrasting nozzle for a standout on-shelf presence.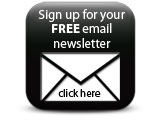 Companies