Quadpack installs high-end injection moulding line
Quadpack facility boasts new production line
Quadpack has opened a new production line in its plastics facility. The company now has a high-end injection-moulding machine designed for the manufacture of luxury jars.
The €180,000 machine arrived in June and is part of a two-year scheme to install state-of-the-art equipment. The tool can be used for both small and large moulds.
Quadpack has recently steamlined the layout of its plant for optimal workflow from injection-moulding through to decoration. Each production line has been evaluated and upgraded where necessary, with selected lines made redundant. The site now includes 12 injection-moulding machines, five screen-printing machines, two UV screen-printing machines, one pad printing machine and five assembly lines.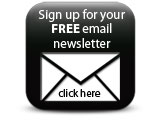 Ernesto Cara, Head of the Manufacturing Division at Quadpack's Manufacturing Division, said: "We've done a great deal of work, but there's still more to do, as we prepare for future growth. Our plans are to maximise production efficiency and minimise reject rates, aiming for a 85% World Class overall equipment efficiency. The objective is to achieve a €5m turnover in three years' time."
Companies