Quadpack rolls out twist tube packaging
The new Twist Up tube is designed to stop the beauty formula from drying out
In response to the brands' demands for products that provide formulation protection and a user-friendly experience, Quadpack has launched the Twist Up tube.
It boasts a rotating mechanism allowing for easy nozzle opening and closing, and is said to provide the ideal dosage without the formula drying out.
Twist Up tube is equipped with a flip top cap, favouring clean and controlled dispensing, and is available in a five-layer version for sensitive formulas.
Other options, like Luxefoil (which includes an aluminium layer) are under study.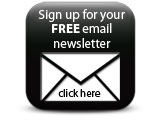 The pack is being introduced to the European market by Quadpack in partnership with Yonwoo. It is available in Diameter 30 in capacities between 30ml and 70ml, and many decoration possibilities are available.
Companies