Quadpack supplies La Pureté and Beate Johnen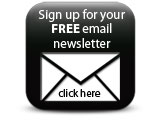 Two companies, La Pureté and Beate Johnen, have recently sourced packaging from Quadpack. Australian brand La Pureté has refreshed its Okuru range, which is formulated using seeds from the west African okuru plant for a natural alternative to Botox.

La Pureté selected a 30ml jumbo airless jar and 15ml solid PP airless pack for its Protective Day Crème, Resurrection Night Crème and Triple Effects Eye Crème products, which protect the formulae by sealing them in an airtight environment with an innovative dispensing system.


The Okuru Mild Crème cleanser and Toner is contained in a 100ml oval tube with flip-top cap.
Meanwhile, German cosmetic brand Beate Johnen has launched an anti-ageing treatment, which comes in a pack more traditionally associated with make-up. Time Code Lifting-to-Go uses a 15ml airtight compact from Yonwoo, which is fitted with two lids to prevent air contamination and to stop the product coming into contact with the mirror.
In addition, Quadpack is offering Yonwoo's new oval, airless or dip-tube PE packs, which are said to offer a larger print view area.
Featured Companies