R&D Aerosol Product Development Manager – Spain – €50-55,000
Experience in aerosol engineering in consumer goods but missing the sun?
Would you like to relocate to a warmer climate?
Are you excited to deliver innovative pipeline solutions to aerosol products?
With excellent 3-5 years' experience in aerosol engineering in consumer goods (shower gels, hand soaps, scrubs body sprays, shaving or hair styling: foams, hair spray, etc.), you will be responsible for leading formulation, homologation and industrialisation projects involved on the new formula and packaging solutions, as well as modification of current portfolio for the aerosol category.
Following up procedures, good practices and R&D Coordinator´s instructions with the aim to improve and develop the aerosol products in terms of time, quality and industrial scale up requirements.
You will be the key contact with suppliers of packaging components. Anticipating any potential issues that may occur with the combination of formula/packaging/gas, for instance corrosion difficulties, spray dispersion disruptions, among other technical troubles.
Having 2 direct reports you will mentor and lead the two formulation scientists, promoting team building and employee satisfaction aligned to the Company Values.
Working with a truly international team, Spanish is not mandatory, English is the business language, Spanish classes will be provided, if you are looking to develop your language skills.
This is an exciting chance to formulate innovative solutions and soak up the beautiful Spanish sunshine.
(Ref AE1052).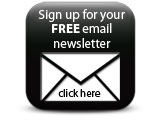 Email your CV to ae@arthuredward.co.uk or contact:
Heidi Bannister 01183 778 393 / 07747 792 272 / heidib@arthuredward.co.uk
Ana Filipa Calado 07792 958 152 / filic@arthuredward.co.uk
Melissa Shifrin 07803 504 100 / mels@arthuredward.co.uk
Holly Stanley 07384 256 771 / hollys@arthuredward.co.uk
Ben Ford 07710 392 825 / benf@arthuredward.co.uk
Christina Krajewski 07342 883 457 / christinak@arthuredward.co.uk
Joseph Bannister 07546 435 243 / joeb@arthuredward.co.uk