Rahua steps into body care
US naturals hair care brand Rahua is launching into the body care market with a three-part range
US naturals hair care brand Rahua is launching into the body care market with a three-part range of shower gel, body cream and body oil.
The shower gel costs $30 for 260ml, the body oil is $57 for 60ml and the body lotion is $48 for 200ml. The products are being sold via the firm's website and Net-a-porter, plus retail outlets such as Barney's.
The firm is known for its use of Amazonian ingredients supplied by local tribespeople, and the ingredients for the body care range are supplied by women from the Quechua-Shuar tribes and produced in an environmentally sensitive manner.
The products contain ingredients such as quinoa, which is claimed to have an antioxidant effect; ungurahua omega-9 for hydration; sacha inchi oil, claimed to be high in omega-3 fatty acids; and buriti oil, which has high levels of pro-vitamin A and is said to make the skin glow. They are also vegan, gluten-free, organic and 100% natural.
The range is scented with palo santo, which smells like black tea, along with eucalyptus, lavender and vanilla.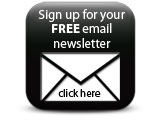 Packaging is in shades of green with a leaf motif to play up the brand's natural origins, and a logo of a female Amazon warrior in gold.
Companies