Ready to take the next step to grow your brand exponentially?
Accelve is offering a free digital audit for your brand
We help beauty brands unlock hidden growth in their digital channels and beyond. Whether you are looking to improve your attractiveness to investors or just starting to think about selling your business in the short to medium term, we can show you the way to do it.
We are offering a free digital audit to brands with sales of £1m and above. This will show you the pain points on your website, missed opportunities, the techniques to deliver cost-effective growth and most importantly the right metrics to focus on to improve your business in the eyes of investors.>
Simply fill out your contact details here to apply*.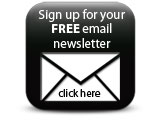 *Terms and Conditions apply as follows: Promotion available until 11th June 2021 and is limited to the first 25 qualified applications.
Companies