Record attendance at in-cosmetics Formulation Summit 2017
180 cosmetics chemists and R&D professionals attended the in-cosmetics Formulation Summit 2017, which took place in London from 25-26 October 2017 – an increase of 20% on last year.
Only in its third year, the Summit has quickly carved a name for itself as an unmissable date in the cosmetics and personal care calendar.
A unique educational event, R&D professionals from some of the world's leading brands travelled from all four corners of the globe to learn more about the microbiome, with 70% of visitors internationally based.
The two-day conference – which has a different theme each year – saw leading global experts look in depth at 'biotransforming beauty', examining the importance of the microbiome in formulating new personal care products.
Alessandro Mendes, Innovation Director of Natura, delivered the opening keynote speech, with information on how he is using next generation DNA technology to evaluate the activity of fruits from the Amazon.
Delegates listened as he discussed the next steps for Natura following its recent acquisition of The Body Shop, and he asserted that the company would retain Anita Roddick's founding values.
Highlights included a controversial presentation from Michael Wilson, Professor of Microbiology at University College London, who questioned how successfully the skin ecosytem can be changed when it is so deeply complex.
Vivienne Rudd, Director of Innovation & Insight, Beauty & Personal Care at Mintel and Florence Bernardin, Founder of Information and Inspiration, both reinforced the message that the microbiome is a trend that is here to stay as consumers increasingly seek products that keep the skin healthy.
It was the most engaged and interactive Formulation Summit yet, with many delegates contributing their opinions to audience-wide polls throughout the two days through new app Sli.do.
Through this medium, delegates were also able to ask questions, resulting in a true debate-style conference.
Solabia funded a further exciting info-entertainment demonstration, whereby 40 delegates of agreed to have their skin microbiome examined and tested with different creams.
The results will be available in a month and will be published if conclusive. The testing was inspired by a call for the industry to carry out more research into skin microflora, in line with the fascinating new information on gut microbiota.
Barbara Brockway, Director of Personal Care at Applied DNA Sciences and chief organiser of the speaker programme, said: "It was an incredibly exciting event with more attendees and audience participation than ever.
The testing will allow 40 people to know– their own cheek/shin microbiota.
"I think biotransforming, whether it's using the products of living microbes or the microbes themselves, is the future of natural cosmetics.
Artificial intelligence is helping us discover effective peptides and biomimicking nature is the way to success."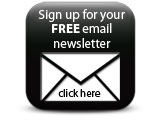 The Formulation Summit will return to London for its fourth year in 2018, with dates to be announced soon.
Companies