Recruit Holdings buys majority stake in Wahanda
Pre-existing investor Recruit is said to have parted with a nine-figure number
Hair and beauty booking website and marketplace Wahanda has sold a majority stake of its company to a pre-existing investor, Recruit Holdings, in what is said to be a nine-figure deal.
The announcement was made last week, when it was also revealed that the company is to plough another $46m into Wahanda on top of what it has already invested in the company.
Wahanda was founded by CEO Lopo Champalimaud, who will continue to work alongside the company, while Klaus Nyengaard, the former CEO of Just-Eat, will remain on the board as Co-Chairman, having been Chairman of the company since 2013.
Champalimaud said: "Recruit invested in July 2014 and have been very active investors. We are extremely excited to continue growing the business with them. This is a great deal for everyone involved – employees and investors, and, most importantly, our customers and merchants.
"With its Hot Pepper Beauty business in Japan, Recruit has a wealth of experience in this space and understands how to scale our business. Our ambitions are aligned and the capital investment, expertise and knowledge that Recruit provides will enable us to continue on our growth trajectory, truly cementing our position as the leader in our field."
Wahanda, with buying power of its own, continues to stay on the expansion trail; within the last month the company made its third acquisition, snapping up Austria's Beautycheck. This follows the acquisition of Germany's Salonmeister in October 2014 and the acqui-hire of the Lithuanian LemonLabs team this January.
Kazumasa Watanabe, from Recruit Holdings, said: "This investment will allow us to further improve our international position in the hair and beauty industry. We recognised in Wahanda a world-class team and a company that had already established itself as the market leader in Europe. We look forward to supporting them with the aim of becoming a global leader in the beauty industry."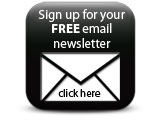 Wahanda continues to focus on expansion within Europe and revealed it expects to be present in eight countries by the end of June.
Companies