ReeBonn launches onto India market
Body Care | Colour Cosmetics | Skin Care
Natural beauty brand aims to tap lucrative Indian market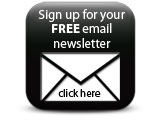 The Sri Lanka based group ReeBonn has entered the Indian cosmetics market with the range of cosmetics and toiletries products, including face creams and shampoos. ReeBonn's md, S Sivarajah, said the sector was booming in India with growth of 30% a year.

The company has a contract manufacturing unit near Chennai and is currently investing in its own production plant in Sri Lanka to serve overseas markets. The Chennai plant will serve the Indian market.

The initial launches will be in Tamil Nadu, Puducherry and Bangalore, extending across India in about two years' time.