Regulatory Co-Ordinator – UK – £DOE
Ensure all regulatory requirements are met, and solve quality issues
Aston Chemicals is a leading distributor of ingredients to the European Cosmetic and Toiletry industries.
We source our products from around the world and supply them to Personal Care manufacturers such as Procter & Gamble, Avon, Coty, The Body Shop, Boots, Estee Lauder, Lush and many other multinationals, contract manufacturers and brand names.
We are known for our exceptionally high levels of customer service. We are a dynamic company where it is possible to influence decision-making and really make a difference.
Due to the continuing expansion of our business, we have a vacancy for a dynamic Technical Co-Ordinator with great problem-solving, organisation and communication skills to join our Compliance Team. 
Aston Chemicals' Compliance department is responsible for updating our technical databases, ensuring we meet all regulatory requirements, and solving quality issues
The Technical Co-Ordinator role involves:
Ensuring that the Compliance department fully understands our obligations under current and future Cosmetic regulations, and that we adhere to these regulations.
Communicating all regulatory obligations to our suppliers and customers.
Maintaining our Technical Database and all product technical files, specifications and Safety Data Sheets.
Discussing and answering customers' quality, regulatory and raw material questions.
You will have:
A strong scientific education
The ability to learn and understand new technologies and data
A scientific approach to problem solving
Ability to work under pressure
You must be:
Thorough
Methodical
Organised
Accurate
Self-motivated and autonomous
A clear and concise communicator and a team player
Customer service-oriented
There is great scope for personal and professional development within this role, and you will be supported by extensive training, enthusiastic and supportive colleagues, and outside training if required. 
This role is essential in enabling Aston Chemicals to continue to provide our customers and suppliers with excellence in material supply and customer service. 
We are therefore looking for an exceptional person who will appreciate the exciting opportunities that Aston Chemicals can offer.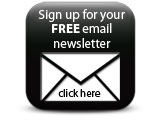 Please send a CV, covering letter and a personal statement explaining what you think you could bring to this role, to Aggie Town at aggiet@aston-chemicals.com