Regulatory Officer – Fragrance House – £18-£20,000 – Watford
Creating ingredient lists for new products as well as creating and updating existing product information files
A fast paced and exciting role, for a positive, bright and passionate individual that wants to grow within a role and company.
This will be working for a company which is growing massively acquiring new brands and a growing team. You will be working with the most up to date technologies within Cosmetic Regulations which they will train you on and further develop your career, as well as enrolling you on extra courses to help your personal development.
You will have at least 1 years' experience within a similar role working with in Cosmetic Regulations. Creating ingredient lists for new products as well as creating and updating existing product information files. You would have worked across international markets creating registration documents with tracking documentation.
You will know how to work the Cosmetics Products Notification Portal (CPNP) and experienced all that is needed with the notification of products.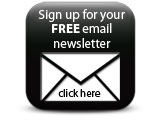 If this opportunity has grabbed your attention and you have the right background and experience then please forward your details for a speedy and professional response to Matt Venables at VPss; mvenables@vpss.co.uk 01473 685588
Companies