Regulatory Specialist – Wiltshire – DOE
Knowledge of labelling and claims substantiation requirements
Are you an excellent communicator with experience in Global Cosmetics Regulations and Compliance?
Have you knowledge of labelling and claims substantiation requirements across the globe?
Joining this innovative manufacturer of cosmetics and toiletries, you will support the Head of Regulatory Compliance with the interpretation and communication of EU regulations and Global requirements relating to the development, manufacture and supply of cosmetics and toiletries.
Using your knowledge of global cosmetics regulations and processes and a good understanding of regional export requirements, you will ensure that all products, including premium skincare and bodycare, haircare and colourants, US OTC drugs and cosmetics, are compliant with the relevant regulations.
You will liaise with regulatory authorities and trade bodies to keep abreast of current and future regulations, providing guidance to both internal teams and external customers.
You will be responsible for managing the data for CPNP notifications and providing export and customer specific documentation relating to finished products.
Working closely with R&D and Commercial Teams, you will review and advise on Claims and Claims Substantiation and an understanding of Advertising Regulations would be a plus.
Are you looking for a new challenge? REACH out today!
(Ref AE1188).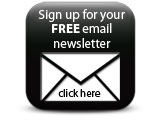 Email your CV to ae@arthuredward.co.uk or contact:
Heidi Bannister 01183 778 393 / 07747 792 272 / heidib@arthuredward.co.uk
Ana Filipa Calado 07792 958 152 / filic@arthuredward.co.uk
Melissa Shifrin 07803 504 100 / mels@arthuredward.co.uk
Holly Stanley 07384 256 771 / hollys@arthuredward.co.uk
Ben Ford 07710 392 825 / benf@arthuredward.co.uk
Christina Krajewski 07342 883 457 / christinak@arthuredward.co.uk
Joseph Bannister 07546 435 243 / joeb@arthuredward.co.uk