Repair and moisturise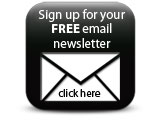 Canadian hair care brand Moroccanoil has launched a new shampoo and conditioner for dry, damaged hair. The Moisture Repair Shampoo and Conditioner aim to protect and improve condition, repairing damage inflicted on colour treated, highlighted and heat damaged hair.
Both products contain argan oil sourced from Morocco combined with avocado oil and antioxidant plant extracts of rosemary, lavender, chamomile and jojoba. The shampoo also contains silk amino acids, keratin and proteins. Both formulas contain 30% active ingredients compared to the industry standard of 10% and are free of sulphates, phosphates and parabens.
Companies