Reporting changes doesn't have to be a poison pill for your business
Sponsored by Sphera
As the 2020 effective date for single requirements across European poison center reporting for consumer products approaches, there are still many unanswered questions.
But one thing is clear: You are responsible for ensuring that your materials can be correctly identified, and that each poison center has accurate and up-to-date information on your materials.
"European Poison Center Reporting Changes Don't Have to Be a Poison Pill for Your Business," a webinar created by Sphera, helps you:
Understand the requirements
Evaluate whether or not to wait for the harmonized format
The webinar is led by:
Carrie Decatur, Senior Regulatory Analyst at Sphera
Caroline Raine, Regulatory Business Area Manager for National Chemical Emergency Centre
Issue 1
Product Identification
Each product must now have a unique formula identifier (UFI), a 16-digit code that is updated with formulation changes. You can create a UFI in your software, or at https://ufi.echa.europa.eu/#/create by entering a value added tax (VAT) number (for any country) and the formulation ID.
A UFI can be generated for an individual product or for a group of products; multi-component products require a UFI for each component. The UFI is required to be on the label for consumer products, and on the safety data sheet (SDS) for industrial ones.
There are some exceptions.
You'll need a new UFI if compositional changes essentially create a new product, but not if you use a new trade name or classification. Experts recommend retaining a record of the VAT and formula IDs used for each UFI since you cannot use the same one twice.
Issue 2:
Single Portal Implementation
Annex VIII to CLP authorizes a harmonized submission process via a single form and portal for notification. The portal is supposed to be operational by January 1, 2020, but the process is lagging and specific information requirements are not yet known.
Early indications are that a lot of the required information is already on the SDS, including supplier and product identities, and product hazards and characteristics.
A new requirement is product categorization, which describes the product in the most detailed language possible. You select attributes from a hierarchical menu to place the product in the correct category.
It's relatively straightforward for simple products, but gets more complicated for mixture in mixture (MiM) products.
MiM submissions must include each component, whether hazardous or not, in the mixture.
If you don't know them, you can include the UFI of the MiM. If there's no UFI for the MiM, you must include its SDS. The guidelines for determining whether a substance or MiM are so stringent that it's safest to consider it a 100% disclosure requirement.
Other items included in the submissions are:
Concentration ranges applicable to hazardous components of major concern for emergency health response
Concentration ranges applicable to other hazardous components and components not classified as hazardous
Generic product identifiers for perfumes and coloring agents that aren't classified for a health hazard
Limited submissions are available for industrial uses only, and must provide a rapid-access contact phone number and email. Group submissions are given to products that have the same health and physical classifications, as well as the same composition within defined concentration ranges.
There are some exemptions for perfumes and fragrances. The group submission is especially useful when submitting before 2020 to a country that charges a fee, because you can get several products on one submission.
After you've submitted, information must be updated when:
Formulation changes require you to get a new UFI
Compositional changes are beyond the range or exact concentration reported in the original submission
Components are added, substituted or deleted
Health or physical hazards are modified or have additional toxicological information
Issue 3:
Submission Timing
Given the detail and volume of information required in the new format, many companies are scrambling to meet the standard by the January 1, 2020, effective date.
But if you have already made a notification to a member state or plan to prior to 2020, you qualify for a grace period that gives you until January 1, 2025, to make another notification in the harmonized format.
There are two main benefits to reporting now:
You have until 2025 before you must update labels to include the UFI
You don't have to wait for the specific guidance on portal requirements, which is unlikely to be ready until late 2019
There are many moving parts right now, which creates a fair bit of uncertainty and risk for companies.
Sign up for the webinar to get a deeper understanding of reporting changes and specific details on information requirements.
With these insights, you'll be better prepared to make a decision about when and how to submit notifications.
Watch the on-demand webinar for to learn more about how these changes impact your business.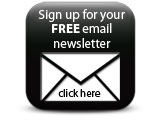 For more information visit Sphera website here.
Companies