Retail and Online Marketing Manager – London – £40-50,000
Work with the marketing and sales teams to deliver the Marketing and Trade Calendar for the local Market
Do you have a real gift for show stopping retail marketing?
Joining this imaginative beauty brand, implementing the launch and the execution of their ranges, creating and delivering effective marketing presentations and supporting sales with marketing material.
You will work with the marketing and sales teams to define and deliver the Marketing and Trade Calendar for the local Market. Constantly monitoring the sell-in activities and sell-out results to proactively propose new actions and implementations for the Marketing Calendar to meet the company's targets.
With your experience of trade marketing within gifting / beauty you can create bespoke POS materials and promotional visuals for each retailer. Knowing your market so well you will make recommendations on pricing to ensure you can compete in the category.
You are very driven, relentless and tenacious making sure that everything runs smoothly for your brands during the supply chain process right through to store installation. You are happy to roll up your sleeves to do anything to get your brands noticed and selling.
If you are looking for a new Marketing role apply today.
(Ref AE1070).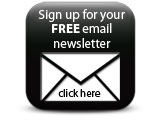 Email your CV to ae@arthuredward.co.uk or contact:
Heidi Bannister 01183 778 393 / 07747 792 272 / heidib@arthuredward.co.uk
Ana Filipa Calado 07792 958 152 / filic@arthuredward.co.uk
Melissa Shifrin 07803 504 100 / mels@arthuredward.co.uk
Holly Stanley 07384 256 771 / hollys@arthuredward.co.uk
Ben Ford 07710 392 825 / benf@arthuredward.co.uk
Christina Krajewski 07342 883 457 / christinak@arthuredward.co.uk
Joseph Bannister 07546 435 243 / joeb@arthuredward.co.uk