Retail expert says stores need to inspire customers in 2017
Over three quarters of Brits chose to shop online for Christmas to avoid the stress of shopping in-store but retailers are missing a trick, explains Retail Insights Professor
Retailers can compete with online shopping by interacting with customers, inspiring and advising them says Professor Evanschitzky.
Professor Heiner Evanschitzky, Director of the Aston Centre for Retail Insights at Aston Business School explained: "This is because customers find shopping stressful and only a minority find the experience of actually visiting a shop inspiring."
He said traditional retailers are trying to compete with the lower prices that can be found online but they are missing a trick.
"What they need to focus on is something that online providers cannot easily replicate: an inspirational shopping experience. People browsing in stores should be met with an environment that is entertaining and informative, with a focus on showcasing products in unexpected combinations or contexts."
He added the slump in footfall in the opening weekend of 2017 was also due to an uninspiring customer experience and poor allocation of staff resources.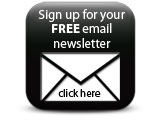 "There are two key factors that come into play when you try to inspire customers. First, retailers must improve their store design, and display products by use rather than by category. Second, they should ensure sales staff spend their time interacting with customers, inspiring and advising them – not focusing on re-stocking shelves, which can be done when there are few or no customers in the store."