Retail fears ripple through UK, 61% expect high street to disappear in 10 years
Northern cities have been hit worst by store closures, while food and beverage shops are predicted to be the next victims of the high street slump
A recent study by KIS Finance has found 61% of Britons are worried that high street shopping will disappear in the next ten years.
The news comes amid a mass of retail store closures in recent months, most of which are found to be in northern cities, specifically Leeds and Glasgow.
---
---
"With store closures flooding our news feeds recently, we were interested to find out what the future holds for the high street and how consumers' shopping habits might affect retailers' footfall," said KIS' Managing Director, Holly Andrews.
"It is obvious from our research that people do still like going into store to shop, but it just isn't as accessible as online shopping is," she continued.
The survey of 1,000 shoppers were also asked what would tempt them back to the high streets.
It found 41% wanted more staff, 34% said clearer stock check in store, 27% are looking for 24 hour service and 26% preferred to have more self-checkout services.
Customers also expressed their concern for the future of indie stores.
Retail Analyst at Estates Gazette, James Child, added: "It is quite likely that there will be a continuation, if not a proliferation, of negative headlines in retail.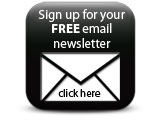 "The raft of CVAs and administrations in the sector has culminated in an expected 1,600 store closures across the UK, with over 18 million sqft of prime retail estate vacated."
Companies