Revieve builds Digital Beauty Platform for retailers and brands
The digital beauty advisor recently partnered with retailer NordicFeel to revamp its website
Revieve, a digital beauty advisory service, has unveiled its Digital Beauty Platform.
The service provides beauty brands and retailers with personalised shopping experiences for its customers.
Sampo Parkkine its CEO said: "Through our newly launched beauty-platform, we're able to offer retailers and beauty brands one consistent solution that personalises the beauty product shopping experience across all of the digital channels in which they interact with the consumers."
The Finland-based company will provide personalised beauty product advice and product recommendations with its personalised beauty platform - leveraging data across all digital channels and touchpoints in which the brand or retailer engages with its consumers.
This will include e-commerce, Facebook, WeChat, email or other digital tools.
"We believe that it's important that the beauty product shopping experience is consistently personalised across all the channels in which a shopper may interact with a retailer or brand," added Parkkinen.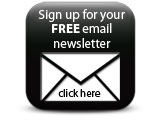 "And that retailers and brands are effectively enabled to leverage the information provided by shoppers about their beauty needs and preferences."
Featured Companies