Revieve launches digital beauty advisor SDK
Revieve, a global market leader in helping beauty brands and retailers personalise the beauty-shopping experience across e-commerce, digital in-store, FB Messenger, WeChat and Voice, has today released the first version of its global Digital Beauty Advisor SDK.
The Revieve Digital Beauty Advisor SDK enables developers building personalised beauty-shopping experiences to leverage Revieve's state-of-the-art verified computer-vision selfie skin-analysis, Augmented Reality (AR) virtual try-on and before/after functionalities as well as Revieve's proprietary product recommendation engine.
"We're extremely excited to launch this SDK which enables our beauty brand and retailer customers as well as their development agencies to openly build on top of our proprietary beauty-retail personalisation solution" explains Revieve CEO Sampo Parkkinen.
"We believe it's important that innovation in the world of beauty technology is made as widely available as possible and is used to benefit end-consumers by offering them a customer-experience that WOW's and creates engagement, regardless of their choice of brand or retailer", continues Parkkinen.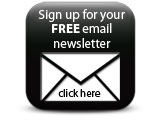 The Revieve Digital Beauty Advisor SDK is available globally from Revieve.
Companies