Revieve powers retailer and beauty brand customer loyalty programs
Revieve, a global market leader the personalisation of beauty shopping, has expanded its Digital Beauty Advisor –offering to become a key ingredient for retailers and beauty brands to acquire personal skin and beauty-related preference data from consumers in a GDPR-compliant way.
The Revieve Digital Beauty Advisor – solution used by retailers and beauty brands across four continents is driving the loyalty programs of beauty brands and retailers by enhancing the depth of data that is available in real-time about consumer beauty preferences, trends and concerns.
This individualised customer-data helps retailers and brands form an intricate customer-understanding on an individual level to assist in creating better loyalty membership programs and offer more targeted loyalty benefits to end-consumers.
"The increasing need for beauty brands and retailers to achieve a deeper level of customer-understanding connected with their loyalty membership programs combined with the consumers' willingness to share information in exchange for an individualised, far superior customer-experience is a driving force for commerce in the coming years", explains Revieve CEO Sampo Parkkinen.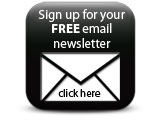 "We're excited that under the increasing privacy regulation particularly in Europe with the introduction of GDPR, we're able to harness our beauty brand and retailer customers with an unparalleled view on the thoughts, concerns, preferences and attitudes of beauty customers in a fully GDPR-compliant way and increase the value that our beauty personalisation offering generates not only for our customers but also the end-consumers.", continues Parkkinen.
Companies