Revlon CFO retires, Peterson COO acquires role
The newly promoted executive has more than 20 years in the personal care industry and was hired by Revlon in April
Peterson
Revlon has announced today that Juan Figuereo, Chief Financial Officer (CFO), is retiring from the company.
Figuereo joined Revlon in April 2016 and is said to have played a key role in the acquisition of Elizabeth Arden.
Revlon bought Elizabeth Arden for US$870m in September 2016.
Chris Peterson, the company's Chief Operating Officer, who currently oversees Revlon's finance function, as well as supply chain and IT, is now also responsible for the CFO role, effective immediately.
Peterson joined Revlon in April and will continue to report to Fabian Garcia, President & CEO of Revlon.
Garcia said: "I'd like to thank Juan for his contributions and leadership throughout the successful acquisition of Elizabeth Arden and the early stages of its integration.
"Our integration is on track and, as we have reported, exceeding our initial synergy expectations.
"We are excited to have Chris take on the CFO role in order to continue this momentum as we execute on our strategy to drive long term growth."
On his initial appointment in April, Peterson said: "This is a very exciting time to join Revlon, with the recent acquisition of Elizabeth Arden and as the company enhances its position as a global beauty leader.
"I look forward to working with Fabian and Revlon's leadership team to drive growth and value creation for all stakeholders."
Prior to joining the company, he served in a number of Senior Executive positions at Ralph Lauren Corporation, including most recently as its President of Global Brands, a position he held since 2015.
In this role, Peterson was responsible for overseeing Ralph Lauren's Global Brand Presidents, investor relations, information technology and real estate.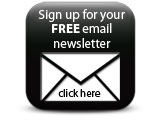 From 2014 to 2015, Peterson was Executive Vice President, Chief Administrative Officer and CFO at Ralph Lauren and joined the company in 2012 as its SVP and CFO.
Companies