Revlon announces new 'brand-centric' structure after Arden acquisition
Following Revlon's takeover of Elizabeth Arden in 2016, the company has plans to restructure around four global brand teams
Britney Spears' fragrances are now part of the Revlon family of brands
Revlon has announced a new company structure following its acquisition of Elizabeth Arden.
The combined company, which is now valued at $3bn, has a varied portfolio of cosmetics brands including Almay, SinfulColors and Mitchum, as well as fragrances such as Britney Spears, Elizabeth Taylor, Gant and Mariah Carey.
To focus on building brand equity, Revlon has decided to reorganise into four global brand teams: Revlon, Elizabeth Arden, Fragrances and Portfolio Brands.
Fabian Garcia, President & CEO of Revlon, said: "This new brand-centric structure enables us to leverage the strength of our iconic brands, better focus on and serve beauty consumers, and quickly adapt to their changing behaviors and preferences.
"Aligned with our strategy, the new brand-centric structure better positions us to grow and win across categories, channels and geographies by delivering consistent, seamless and exceptional brand experiences, wherever and however our consumers shop for beauty."
Revlon will also introduce a new customer-facing regional structure to optimise global sales across five regions in North America, Europe, Middle East & Africa, Asia, Latin America, and Pacific, including Australia and New Zealand.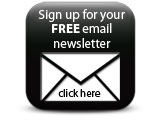 The company will reorganise departments including finance, HR, supply chain, R&D, legal and communications and CSR.
Companies