Revlon calls on charities for 2016 Love Is On challenge
For the second year, the cosmetics company will host the Million Dollar Challenge
The six week challenge will support women's and girl's health charities
Revlon will host its Love Is On Million Dollar Challenge on crowdrise.com for the second year, from 14 September-26 October.
The challenge will raise money for women's health causes and charitable organisations are encouraged to take part.
Organisations that sign up on crowdrise.com/RevlonChallengeApplication will be challenged to raise as much money as possible over a six week period. The five organisations that raise the most will win a prize of more than $1m split between them; the top fundraiser will receive $1m, second place will be awarded $100,000, third place $75,000, fourth place $50,000 and fifth place $25,000. If a charity does not rank in the top five, it will still be able to keep the money it has raised. In addition to the top prizes, there will be weekly Bonus Challenges with the chance to win cash totaling $175,000.
Participating organisations must have non-profit 501(c)(3) status and be a US organisation that works to support the health and well-being of women and/or girls. This year, Revlon has opened up the competition to charities from both the US and Canada.
Fabian Garcia, CEO of Revlon, said: "In 2015, with a philanthropic mission of spreading love in support of women's health, we were pleased to see so many charities embrace this powerful emotion to drive donations.
"This year, we have added many enhancements to the Challenge that will result in even greater success for participating charities."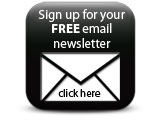 Last year, more than 100 charitiable organisations took part and raised $2.75m. On top of this, Revlon added $1.425m in prize money. The winner of last year's event was Cycle for Survival of memorial Sloan Kettering Cancer Center, which scooped the $1m grand prize.
Companies