Revlon inks licensing deal with Accessory Headquarters
The accessories specialist will produce Revlon-branded cosmetics bags
Revlon has signed an exclusive licensing deal with Accessory Headquarters, a specialist in private label handbags and accessories.
Accessory Headquarters will manufacture, market and distribute women's cosmetics bags globally for Revlon.
Gianni Pieraccioni, EVP and Chief Operating Officer of Revlon Consumer, said: "We are delighted to partner with AHQ on creating, marketing and distributing worldwide our new Revlon cosmetic bags. AHQ is a company with many years of experience and one with an impeccable reputation. They also have a proven track record of foreseeing market trends in a highly competitive and fast-changing business."
The bags will feature solid colours as well as prints. Accessory Headquarters will create toiletry organisers, train cases and other travel accessories.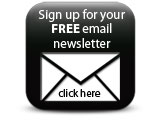 Abe Chehebar, CEO of AHQ, said: "Revlon is a globally-recognized household name that we are proud to have under the AHQ umbrella, and we're excited to launch this new line in major retailers throughout the world. One of the reasons Revlon recognized us is because we are a fashion house at our core, and we understand how important color and personality are in the cosmetic bag category. The cosmetics bag industry is definitely ready for a fashion wakeup call, and we're poised to deliver."
Companies