Revolutionary material innovation revealed by Asquan Group
Sponsored by Asquan Group
Recycling has never looked this good! Asquan Group's Atelier team has been working on launching a new material innovation which will be presented at Makeup in Los Angeles coming up on the 27th & 28th of February.
Designers have been creating bag and pouch samples using Resinovo, a revolutionary eco-material innovation, made with 95% post-consumer recycled resin.
Resinovo is a proprietary material that is the result of an exclusive joint venture between Asquan Group and specialized recycling company.
Resinovo is an ecological alternative to PU leather, offering high quality performance in a multitude of textures and shades. It is the perfect blend of sound ecological provenance and user-friendly practicality.
With consumers more attuned to the source of their products Resinovo offers the perfect solution with its luxurious look and feel and eco-friendly characteristics.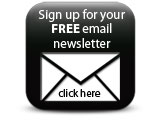 Visit www.asquangroup.com for more eco-innovations or email info@asquangroup.com for more information about this innovative development!
Companies