Ricci heiress convicted of tax fraud
Arlette Ricci has received a one-year jail sentence for tax evasion through HSBC bank
In news rocking the luxury market, Arlette Ricci, 73, heiress to the Nina Ricci perfume and fashion fortune has been convicted of tax fraud and hiding £13.4 million. The fraud came to light as HSBC bank's offshore accounts were scrutinised following leaks by whistleblower and company employee Herve Falciani.
Ricci has received a three-year sentence, one in prison and two on probation, and will pay a £720,000 fine in addition to having had two properties (worth £2.9m) seized in Paris and Corsica. Ricci is considering appealing the decision. The heiress' daughter, Margot Vignat, 51, has received an 8-month suspended sentence for tax evasion.
Files leaked from the HSBC bank branch in Switzerland implicated Ricci, who is the granddaughter of company founder Maria Nielli and inherited the wealth of her father Robert, who established the successful luxury perfume branch of the company in 1941. The company is owned by the Puig group.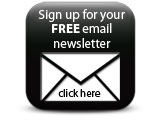 Evidence from the leaked files was compounded by telephone recordings indicting that Ricci was aware her actions were illegal. Ricci's case is the first in France, and just one of the many similar cases around the world against HSBC account holders.
Companies