Rimmel and Rita Ora launch international contest
Bloggers and make-up artists invited to create a new London look
Rimmel London has launched a new competition in collaboration with singer Rita Ora. The brand is hoping to find the "next big name in beauty" and is asking make-up artists, bloggers and vloggers to take part.
Entrants are invited to create a London-inspired look and upload a picture or video on the RimmelLondon.com website. Entries can also be posted on Instagram and Twitter with the hashtag #LONDONLOOK.
The judges are interested in original idea, style and attitude rather than experience in creating content. Entrants are advised to be descriptive and fun, letting viewers know which Rimmel London products are being used in their look.
The winners will be invited to fly to London to meet Rita Ora and work with her team in a state-of-the-art video production studio to create the ultimate beauty tutorial. Those that impress the Rimmel team could become global Rimmel ambassadors, creating new online content for the brand.
Camillo Pane, Chief Growth and Digital Officer at Coty, commented: "We're very proud of the London Look International Contest because it gives Rimmel customers everywhere a fantastic chance to interact with the brand and show us their cutting-edge creativity. It's an opportunity no beauty blogger or vlogger will want to miss. The contest is a great example of how Coty is strengthening its digital capabilities, with many exciting and innovative online beauty initiatives to come."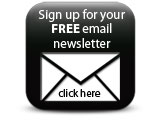 The contest is now live and will be running until 22 January.
Companies