Rimmel announces new brand identity and campaign
Coty-owned brand encourages consumers to 'Live The London Look' with the help of the Rimmel squad
Colour cosmetics brand Rimmel has launched a new brand identity, alongside a digital campaign featuring brand ambassadors.
Previously promoting its 'Get The London Look' tagline in advertising campaigns, the brand is now encouraging consumers to 'Live The London Look' instead.
The subtle change is designed to resonate with millennials and Generation Z, the brand explained, acting as a 'call-to-action' that promotes "a vibe fuelled by the city's cultural richness, sense of freedom and diversity".
Alongside its tagline refresh, Rimmel has also released a new visual signature – a 'double L' frame. The 'L's play off the trend for selfies and can be represented in a physical pose using the thumb and index finger of each hand. Rimmel hopes that consumers will be inspired to use the pose to capture "memorable pictures with a bold attitude".
To promote the new brand identity to consumers, Rimmel has called on existing and new ambassadors – the 'Rimmel squad' – to create a film that is described as a celebration of diversity and self-expression.
The squad consists of faces including Cara Delevingne, make-up artist and model Portia Ferrari, model Maddi Waterhouse, Vivienne Westwood's grand-daughter Cora Corré and male beauty blogger Lewys Ball. The video, directed by Dexter Navy, captures the squad as they move around London at night. The influencers call on watchers to embrace their individuality with make-up.
Montse Passolas, VP Global Marketing Rimmel London & Manhattan at Coty, said: "The new brand platform conveys a clear point of view of Rimmel's edgy and streetwise personality; inviting girls and guys to mix things up and try new looks."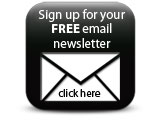 The campaign was co-created by ad agency BETC – its first project for Rimmel since it was appointed last summer.
Companies