Rimmel launches road trip series with beauty influencers
The 'Rimmel Road Trip' YouTube series will travel around the UK with 12 leading beauty vloggers, including Fleur De Force and Em Ford.
The first episode of the Rimmel Road Trip series features Fleur De Force and Em Ford (My Pale Skin blog) visiting Cardiff's hot spots and testing out new make-up looks.
Coty's make-up brand hosted its first YouTube 'Rimmel Road Trip' episode in Cardiff on 27 January as part of a new style and make-up series.
Each month, two successful YouTube beauty stars will show off what they love most about the style and attitude of a particular UK city and uncover the latest looks in beauty and make-up.
The first episode took place in Cardiff where Em Ford from the 'My Pale Skin' blog grew up and it shows her taking beauty vlogger Fleur De Force to special places from her past as well as new ones. The girls showcased their favourite make-up looks to suit the different places they visited and the audience were encouraged to suggest venues via social media.
Fleur De Force and Em Ford both love the brand. Before the episode aired they said: "We are both such big fans of Rimmel and look forward to creating some inspiring looks for everyone to enjoy. Cardiff is a wonderful place, we can't wait to bring our fans along for the journey and share this amazing city with them."
Jess Glover, Head of Rimmel Brand added: "We are extremely excited to be working on this campaign with some of the biggest YouTube beauty stars. This is where Rimmel belongs, collaborating on content that we know our audience engages with, and on platforms where they are consuming media."
The series aims to highlight that the heart of the brand's classic tagline, 'The London Look' is not specific to London itself – it's about an energy, attitude and confidence.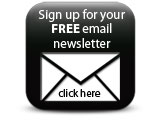 A new Rimmel Road Trip episode will be uploaded to the RimmelLondon YouTube channel each month until June. Each episode will feature two beauty influencers in different UK cities, including Brighton, Belfast, Glasgow, Manchester and London.
Companies