Rituals brings 'blossom booth' to consumers in seven countries
The cosmetics company is celebrating Japan's Sakura or cherry blossom season
Rituals is tying in its latest retail innovation and the relaunch of a product line with a celebration of Japan's Sakura or cherry blossom season.
Cherry blossom – Japan's unofficial national flower – usually blooms in the the months of March and April. To tie in with this yearly ritual of nature, the cosmetics company has launched its #letlifeblossom campaign.
The campaign will include a tour of seven countries including: The Netherlands, Sweden, Belgium, England, Switzerland, Germany and Spain. Rituals will bring its digital 'blossom booth' to stores in each of the countries to promote the relaunch of its The Ritual of Sakura collection. The collection features new luxury packaging for its range of seven pre-existing products.
The blossom booth is an interactive feature that allows consumers to experience the feeling of falling cherry blossom and create a personal video to remember it by afterwards. Users of Rituals' website can also take part in the experience at home by uploading a photo of themselves. The resulting video can be shared on social media.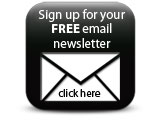 Companies