Rituals launches The Ritual of Light winter collection
Rituals has launched a new winter collection called The Ritual of Light. The collection boasts the comforting perfume of sweet orange and warm cinnamon.
The collection includes a bath foam, foaming shower gel, body cream, body scrub and fragrance sticks. The Bath of Light Bubbles is said to be a rich, luxurious and creamy bath foam to make skin feel silky soft.
Rituals says it will give the feeling of ultimate relaxation and one bottle is enough for ten baths.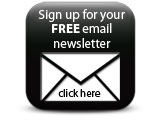 RRP from £8.50, Rituals, rituals.com.
Companies