Riverpack awarded highest Platinum sustainability ranking by EcoVadis
The France-based luxury packaging specialist has created eco-friendly bags, boxes and coffrets for premium beauty brands
Riverpack, the French luxury packaging specialist, has solidified its commitment to sustainability by achieving a Platinum 2021 ranking from business sustainability rating company EcoVadis.
With a global database of 75,000 rated companies, EcoVadis assesses businesses according to international sustainability standards including the Global Reporting Initiative, the United Nations Global Compact, and the ISO 26000, and awards them a score based on four key themes: the environment; labour and human rights; ethics; and sustainable procurement.
Now, Riverpack is ranked among the top 1% of the organisation's 75,000 rated companies, recognising its "rigorous" eco-friendly efforts over the last four years such as using recycled materials or materials from sustainably managed forests and cutting down the carbon footprint of its products, according to the company.
Frédéric Poinas, Riverpack's General Manager, commented: "We are happy to have met the challenge, one year earlier than expected."
The company offers its Rivergreen collection for environmentally conscious brands, which includes boxes, coffrets, bags and pouches said to be 100% eco-designed and made from 40% PCW and FSC-certified paper, printed with soy-based inks and coated with a water-based varnish.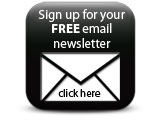 Founded in 1974, Riverpack specialises in high end packaging solutions for cosmetics and fragrances, as well as food, jewellery, wines and spirits.
Companies