'Robust' e-commerce helps double-digit Q3 2018 growth for Ulta Beauty
US retailer announced a 16.2% increase in its Q3 2018 sales, to US$1.56bn
US cosmetics chain, Ulta Beauty has announced a 16.2% increase in net sales for Q3 2018 to US$1.56bn compared to $1.34bn for the same period last year.
Comparable sales increased 7.8%, driven by 5.3% transaction growth and 2.5% growth in average ticket sales, according to the retailer.
Operating income increased 4% to $169.2m, or 10.8% of net sales, compared to $162.7m, or 12.1% of net sales, in the third quarter of fiscal 2017.
There was a huge spike in e-commerce sales, increasing 42.5% to $170.7m, compared to $119.8m in the third quarter of fiscal 2017, while salon sales also saw double-digit growth, up 10.7% to $74m.
Commenting on the results, Ulta Beauty's CEO, Mary Dillon said: "Ulta Beauty's strong performance in the third quarter reflects continued market share gains across all major categories, acceleration in our overall comp driven by healthy traffic, excellent new store productivity, and robust e-commerce growth."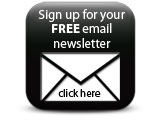 The retailer has said it expects Q4 figures to follow a similar trajectory, with net sales in the range of $2.08bn, compared to actual net sales of $1.9bn in the fourth quarter of fiscal 2017.
Companies