Rochas Paris introduces new flanker scent of female fragrance
The new Mademoiselle Rochas edp is said to evoke Paris' vibrant night life
French beauty, fashion and perfume house Rochas Paris has introduced a new flanker scent to its Mademoiselle Rochas range.
The new Couture fragrance (from £38) created by perfumer Juliette Karagueuzoglou - who previously worked on David Beckham's Inspired by Respect fragrance - is said to symbolise Paris' vibrant night life with more intense scents that its predecessors.
It features spicy notes of pink pepper, pear and bergamot, floral notes of orange blossom, lily-of-the-valley, heliotrope and white flowers, and deeper notes of musks, tonka bean and sandalwood.
Meanwhile, the fragrance is housed in a deep plum bottle, curated by Italian fashion designer Alessandro Dell'acqua, then finished with the brand's traditional bow around the neck, this time in black.
The new edp will join the brand's line-up of scents including its Mademoiselle Rochas edt and edp, Eau Sensuelle, Eau de Rochas fraîche and Eau De Rochas.
The new scent will be available from 18 March.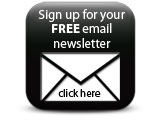 Companies