Romy debuts personalised skin care tool HyLab
Customers can choose from 12 active ingredients to tackle specific skin care needs
French beauty brand Romy is helping consumers achieve their skin goals with a new personalised digital tool.
HyLab allows users to customise their skin care formula depending on their needs.
With 12 active ingredients to choose from, the products range from Sorghum Juice, to help tackle signs of ageing, to Mexican Aloe Vera to improve hydration.
Customers can choose from up to two ingredients at each time to use with Romy's Primary Face Cream.
In addition to the tool, consumers can download the brand's app, which will advise them on the best ingredients to use.
The brand was founded by Morgan Acas, Thomas Dauxerre and David Leloup in an effort to create more effective skin care products.
Romy's HyLab costs £350 or can be paid for through a monthly plan with Harvey Nichols.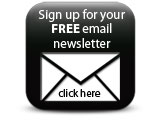 Companies