Ronastar Dazzling Lights - new generation of gold pigment
Colour Cosmetics | Ingredients
Beauty addicts can't resist
Discover our latest enticing addition, Ronastar Dazzling Lights offers you an unparalleled shade of premium gold enhanced with a subtle hue of green!
Setting formulations in motion
Ronastar Dazzling Lights remains highly stable in formulations and delivers vivid living sparkle effects in very low concentrations. Multiple metallic dimensions initiate an enticing impact beginning from the first encounter between consumer and product.
Infuse your products with sparkles that bounce as they catch the light creating visual depth and setting formulations in motion.
Unique gold alight with a subtle hue of green
Crystal-clear sparkle effect
Engineered high-tech pigment architecture
Boosted sparkle on small particle scale
Inorganic composition provides highest stability
Smooth skin feeling.
To receive further dazzling insights, join Merck's Live Cosmetics Conference on March 31 st and April 2 nd and visit our website.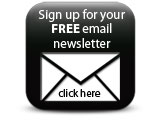 www.merckgroup.com/en/products/pm/117270.html
Register here.
Featured Companies