Rouge Bunny Rouge launches Evanescence
Rouge Bunny Rouge has unveiled its latest product, Evanescence (£37).
The finishing powder is said to provide an extended­-wear medium coverage as well as soothing and anti-­ageing properties. The powder is suitable for all skin types and available in four blendable shades; it is enriched with active ingredients, which are said to provide a 'bare skin but better' finish.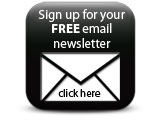 The formula contains skin­-protecting vitamins E and C from rose hip oil, and d'orientine s,a potent anti­oxidant, regenerative and anti-­wrinkle complex. Evanescence is out now.
Companies