Ruby Red adds plant cells to hand restoring moisturiser
The moisturiser contains a unique formula that uses the same plant technology usually found in face creams
Ruby Red Hand Restoring Moisturiser is for those that want to nourish, soothe and restore youthfulness to their hands. It is free from parabens, sulphates, petrochemicals, synthetic aromas and dyes.
The moisturiser contains a unique formula that uses the same plant technology usually found in face creams. The hero ingredient – mung bean plant cell actives repair and firm skin's elasticity, reduces the signs of sun damage and fights skin ageing.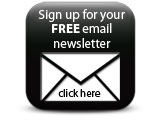 RRP £20, Ruby Red, rubyredcosmetics.co.uk.
Companies