SCCS finds 3-BC to be unsafe
Europe's Scientific Committee on Consumer Safety has ruled that 3-benzylidene-camphor (3-BC) is not safe
Europe's Scientific Committee on Consumer Safety (SCCS) has ruled that 3-benzylidene-camphor (3-BC), an ingredient used as a UV filter in cosmetics, is not safe, due to an insufficient margin of safety. However, it is still looking to confirm the results of its tests with regard to the genotoxicity of the substance.
Since 1998, 3-BC has been regulated in the Cosmetics Directive as a UV filter permitted in cosmetics at a concentration of up to 2%, but new studies have reported that the substance has oestrogenic, anti-oestrogenic and anti-androgenic effects, and in vivo, it was found to alter the expression of target genes in lab rats. However, the SCCS said that conclusions regarding the genotoxicity of 3-BC could not be drawn because of a lack of data.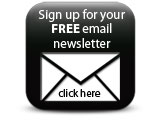 At the same time, SCCS has also adopted an opinion on the cosmetic ingredient zinc pyrithione, saying it is safe for use at a maximum concentration of 1% in rinse-off hair care products but that its use as an anti-dandruff agent at 2% is unsafe due to an insufficient margin of safety. Finally, it has also suggested that hydroxyanthraquinone-aminopropyl methyl morpholinium methosulfate, used in hair care products, is safe up to a concentration of 0.5%.
Companies