SCS Formulate - The creation of cosmetics
There was a definite buzz at SCS Formulate 2009 (18-19 November), the first to be held at Coventry's Ricoh Arena. And a lot of that buzz was around new materials and technologies. Clare Henderson & Julia Wray take a look at what was on offer
-
There was a definite buzz at SCS Formulate 2009 (18-19 November), the first to be held at Coventry's Ricoh Arena. And a lot of that buzz was around new materials and technologies. Clare Henderson & Julia Wray take a look at what was on offer
It's turned out to be a cold winter with plenty of cold and flu germs around but at least for the time being the number of new cases of swine flu being reported is lower than anticipated. That said there is still of course much anxiety about swine flu out there and Surfachem was carrying a 'make it safer' message on its stand at SCS Formulate. "Gels for sanitizers are flying out of the door at the moment," commented business development manager for Surfachem, John Heywood. And now people have got into the habit of using such products they could become a staple.
Meanwhile Beauty-Tech said it has great hopes for Ligne Micron, a novel delivery system for actives. "I think it will be as big as liposomes, but in this case it's patented technology," said BTI md Adrian Mellor. Ligne Micron is a micronised active cosmetic ingredient that uses a special form of beta-glucan (Levusome) from yeast as a carrier. The yeast cell, which has been stripped out of the beta glucan and is said to have an affinity with the Langerhans cells, forms the sphere and is said to improve on the performance of the active alone as well as providing extended release. The first active to be encapsulated is the powerful antioxidant lycopene, but Mellor says it could be used with any active, including solids. The active is released directly onto the skin with constant diffusion while the slowed release produces a prolonged effect
Another innovative concept was Istituto Ricerche Applicate's Hyalu-Cage System. A 'cage' of cross-linked hyaluronic acid, the system encloses the active principle, slowly releasing it as the hyaluronic acid is broken down by hyaluronidase on the skin's surface. It is said to enable formulators to combine instant effect ingredients with other actives, which can be enclosed in the system for release at a later stage. Six varieties are available, with an index of cross linking (IR) of either three or seven – the higher the IR the more extended the period of time on skin.
Seppic turned its anti-aging expertise to the bust with Voluform, which is said to increase the level of functional adipocytes in the area to boost bust volume.
Sensitive skins were also catered for. Symrise chose SCS Formulate to promote its most recent innovation, SymSitive 1609, an anti-itch ingredient. "Itching is caused by a reaction of the skin and you feel the itch because the brain sees the itch. This material blocks what the brain feels," explained Mike Schalkwijk, vice president, regional business management EAME, life essentials, scent & care, Symrise. The active works as a sensi-regulator reducing the calcium flux in the cellular membrane to significantly reduce the burning and stinging sensation of itchy skin.
Similarly Neutrazen, a neurocosmetic peptide from Unipex (represented by IMCD UK) is said to impart soothing and calming properties to skin inflamed by stresses including sunlight and immune reactions.
New on the Lake stand was CLR's SyriCalm, an active ingredient said to soothe skin after external stresses and based on Phragmites karka and Poria cocos. SyriCalm CLR is said to counteract the consequences of many negative external influences (UV light, depilation, shaving, daily hygiene etc) such as inflammation, loss in cell viability and energy state, and interplay between loss of barrier function and hyperosmotic stress, and consequential inflammation. The company presented a wide range of both in vitro and in vivo data to support the new material. In vitro data demonstrated protection against external stresses (loss of cell viability, cell energy level, cellular structure, barrier function), reduction of photosensitivity and anti-inflammatory action, while in vivo data demonstrated protection against UV-induced stress (accelerated recovery of skin barrier function [TEWL] and accelerated reduction of erythema) and protection against histamine induced stress.
Boosters designed to enhance the effect of other ingredients are a cost effective way to improve formulations and suppliers were on hand to ensure that visitors to SCS Formulate had a wide choice. Basildon previewed several design phase products at the show including a foam booster and emollient [INCI: PEG-20 dimethicone] with the design phase name BC2421. "With the foam boosting properties you get a very luxurious foam created, which is of course fantastic for shower gels, bath oils and shampoos," commented Chris Cox, export sales executive, Basildon. "That's at around a 2% addition level. And around 4% you'd also get fantastic emolliency coming through."
For colour cosmetics, visitors to the 2009 event could choose from a range of effect pigments. New from Merck (represented by S. Black) was Xirona Moonlight Sparks, a metallic effect colour travel pigment combining calcium aluminium borosilicate, silica, titanium oxide (and) tin (IV) oxide. The pigment is said to have amazing impact even at low concentrations. "One of the make-up trends is for high definition make-up, defining features and giving skin luminosity, and these pearl pigments really do deliver," Gillian Berry, group marketing manager, S. Black told SPC.
NATURAL & ORGANIC OPTIONS
Natraceutical Group subsidiary Overseal, best known for supplying natural colours and ingredients to the food industry, offered naturally derived colour solutions for use in personal care products. According to Tom Drewett, Overseal's sales manger, there has been a rise in enquiries into natural colourings in personal care and he predicts that the C&T industry will follow the food industry (few food products on supermarket shelves now contain artificial colours). However he added that such an outcome would require backing from C&T manufacturers. "We need manufacturers to work with companies like Overseal to formulate natural colours into products in order to get the same sort of vibrancy you see in artificial colours," said Drewett.
A staple of any C&T expo in recent years, natural and organic ingredients were of course a notable presence at SCS Formulate. But exhibitors showcasing such ingredients were anxious to stress that in addition to being suitable for use in natural and organic products, they are sophisticated and effective too. Statfold Seed Oil, for example, offered a range of Soil Association certified organic, fully refined oils. Although the oils are said to retain their beneficial properties, most of the colour and virtually all odours are removed, an effect that can even be achieved with dark oils like avocado and waxy oils.
Distributor Adina Cosmetic Ingredients noted that visitors had been most interested in Arch Personal Care's Microkill ACT, a Cosmos compliant preservative system.
Naturochim was a new name to SCS Formulate. The French company says it aims to reconcile nature and chemistry and is a new principal for Wilfrid Smith. Products include Nat Gascony Plum Oil (Ecocert certified) and Nat Hazelnut T Oil, bases for moisturisers promising to help reconstruct the sebum and rebuild the barrier function of the skin to reduce TEWL. Both oils are obtained by cold pressing, in the case of the plum oil the almond of the dehydrated Gascony plum (Prunus deomestica L), which gives the oil a delicate sweet smell of bitter almond. Meanwhile the Nat Pistachio Butter (Ecocert certified) is obtained from refined cold pressed pistachio oil and is said to be rich in beta-sitosterol (80mg/g), an unsaponifiable component known for its anti-inflammatory and soothing properties.
Many of the natural materials on display at SCS Formulate this year were boasting assorted certification credentials. Northstar Lipids is a supplier of naturals but is looking for a different point of difference, working with local agriculture and promoting the use of plant lipids from crops grown and processed in the UK. In particular at Formulate this year it was promoting a bee friendly project. The loss of certain crops from the countryside has played a role in the declining bee population in the UK and Northstar is doing its bit to help redress the balance. Many of the crops in question rely on insect pollination with a strong mutual interdependence between the bee and the plant. The project aims to raise awareness of the range of potential oilseed crops, encourage formulators to use the high value oils, increase biodiversity and crop availability and the right environment to create healthier, more sustainable bee colonies, and identify potential cosmetic applications for high value, UK grown, monofloral honey. The bee friendly crops currently available include starflower (borage), Echium plantgineum, camelina (gold of pleasure) and rapeseed (canola).
"The honey thing is more than just a gimmick," commented Northstar Lipids md Chris Houghton. "This is ethical, sustainable, traceable and has some functionality. What we look for is the functionality rather than the bits of paper you can stick on it."
Lake's Tony Battye, business manager personal care, agreed. "People are always interested in natural but they actually want functionality. "We're still running our 'designed by nature' tagline, but people want performance and reliability. We're all in business to make money but we don't do 'me-toos' - we do clever chemistry and we sell clever concepts."
EMULSION ASSISTANCE
Several new ingredients on display were designed for the development of products that traditionally can be tricky to formulate naturally. Inolex chose the event to launch Emulsense, a natural cationic agent derived solely from fermentation and plant materials using sustainable green chemistry principles. In skin care it acts as an emulsifier providing a silky initial feel and a powdery after feel. Meanwhile in hair conditioners it can be used as the primary anti-static agent.
New from Gova (represented by Adina) was Neocare P3R, a w/o emulsifier derived from castor oil and glycerine. This mild material is said to hydrate and protect skin without the use of any active ingredients. The cold process material is said to be very easy to use but produces elegant, glossy emulsions with good skin feel. It is also said to provide up to 24 hours moisturisation plus SPF boosting.
Cognis was also focusing on emulsions with its versatile new o/w emulsifier Eumulgin Prisma, made primarily from natural ingredients and said to be highly effective even at low concentrations. Also on display was Cosmedia Triple C, a PEG/EO-free dispersion polymer, said to represent a new generation of liquid cationic polymers for cream products with excellent sensory properties. Meanwhile Lamesoft Care is a high performance wax dispersion that, thanks to its micro-lipid system, offers outstanding conditioning effects, particularly in shampoo formulations. New data was presented at SCS Formulate to demonstrate that shampoos containing this material offer better protection against hair breakage than silicone-based benchmark shampoos while also achieving comparable conditioning. Cognis was also very much reinforcing its green message and was presenting its Green Skincare Formulation Set containing sample formulations for manufacturers wanting to offer products to the more natural end of the market. "Cognis Care Chemicals is continually leading the way in developing high performing solutions that serve the natural personal care market," commented marketing manager, Andrea Tomlinson. "With over 70% of the raw materials in our portfolio being natural and renewable, we can offer manufacturers a broad range of solutions which help them serve the green trend."
For hair care Cargill launched Satiagel VPC 512, a natural film former and thickening agent. Derived from red seaweed (Chondrus crispus or carrageenan), the ingredient boasts high curl retention and can be used as a natural alternative to carbomers in hair styling products. "What we presented was a natural solution to a synthetic polymer... we looked at the performance of PVP carbopol. It's intended to replace, not to better," explained Liesbeth Meeus, Cargill's pharma & personal care application centre leader, EMEA, who further showcased Satiagel VPC 512 in a Source presentation on day two.
Sun care was given the natural treatment by Safic Alcan, which introduced Biotec's natural sun protection agent Dermotec UV and natural self-tanning ingredient Dermotec EC to the UK market for the first time.
SUSTAINABLE SOLUTIONS
The natural and organic trend reflects an increased interest among many consumers in the origins of the products they use. This has resulted in greater awareness regarding the impact that their C&T purchases may have on the people involved in their production and on the environment. So it was no surprise that sustainability was a hot topic at SCS Formulate this year.
Following certification of the first Fairtrade beauty products in June, representatives from Fairtrade Foundation were on hand to provide information about the new standard. Certified composite products must contain a minimum of 5% Fairtrade ingredients for leave-on products and 2% for wash-off ones, which some have dismissed as too little. However, the Fairtrade Foundation reasons that these are minimum thresholds and will encourage a greater number of manufacturers to switch at least some of their ingredients to Fairtrade alternatives across a wider range of products, which would ultimately provide more opportunities for producers. "It's a difficult message to convey," noted Julia Franklin, business development manager, Fairtrade Foundation. "But we're all about doing as much as possible for producers and we encourage manufacturers to go above and beyond. Therefore as part of the agreement companies must have a trading partnership plan in place outlining how they will work with producers on developing long-term relations." And so far the tactic seems to be working. "There's been a 50% increase in labelled products since the certification was launched; there were 57 at launch, now there are 104," Franklin told SPC.
Suppliers offering Fairtrade ingredient options included Chesham and Blue Sky Botanics. Recent additions to the latter's PhytaFair Organic line of botanical extracts included lychee, plum, raisin, sultana, hibiscus, cotton and coconut.
Meanwhile SCS Formulate's Genius area featured literature from GreenPalm, the programme endorsed by the Roundtable on Sustainable Palm Oil to tackle the environmental and social issues created by palm oil production.
With today's consumer more aware than ever about the ecological impact of their C&T products after use, suppliers like surfactant specialist Innospec were also keen to provide brand owners with the means to create products that break down safely after use. "With all of the various eco labels around you look at which boxes you can tick with your products and I think biodegradability, especially with things like wash-off (which surfactants principally are), is something we have to look at," said Samantha Gardner, marketing manager, active chemicals, Innospec. "With a shampoo or a body wash you rinse it off and it goes down the drain, therefore one of the first things you look at – after you've established that it's safe for use on the skin – is whether it's safe downstream."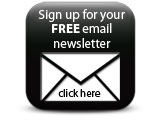 And finally, one exhibitor with a rather different proposition was X-Rite who was demonstrating its VS450 optical instrument, which it says can inexpensively and accurately measure the colour of non-drying, oil-based products such as foundations and lip glosses, offering a lab to production solution. "Our new instrument provides for much quicker and straightforward tests that can be used anywhere along a formulation process so you can cut out problems at source before you fill the containers," commented X-Rite applications manager, Raf Mulla. "The VS450 makes it possible for companies to link objective numerical data (eg degree of hue, chroma and saturation of a particular cosmetic sample) with shop floor variables during the manufacturing process (eg formula, temperature, mixing time)." As is so often the case, the concept is not brand new but the focus is – the technology was originally developed for automotive and appliance manufacturers, but now the cosmetics industry can benefit.
Featured Companies
See also