SCS elects Tony Gough as president
The organisation elected new officers and council members at its recent AGM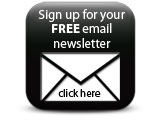 Innospec's Dr Tony Gough has been elected president of the UK's Society of Cosmetic Scientists (SCS).

Gough, who is European technical manager at Innospec, said it was an honour and a pleasure to be voted president of the SCS. Retiring president Robin Parker, who is technical director at Acheson & Acheson, will stay on the SCS Council as immediate past president.

Also elected to the SCS Council were: Barbara Brockway, technical advisor personal care at IMCD UK, as vp; Dr Emma Meredith from the Cosmetics, Toiletry & Perfumery Association as honorary secretary; and Judi Beerling, head of technical research at Organic Monitor, as honorary treasurer. Elected as members of the council were: Grace Abamba, senior quality assurance manager at QVC; Daksha Patel, business manager at Crestchem; and Andrew Postles, development chemist at Laleham Healthcare.

Continuing on as members of the council are: Roger Barr (consultant), Sara Bergstedt (Smink), Dr Ruth Borner (Lehvoss UK, Paroxite Division), Dr Louise Olivier (ISP Europe) and Ian Prendergast (Stiefel, a GSK company).

The elections were held at the SCS annual general meeting on 24 May.
Companies