SK-II's new campaign explores the unwanted pressure to get married
The luxury Japanese skin care brand's Timelines advert is the fourth instalment of the #ChangeDestiny marketing series
Japanese skin care brand SK-II's latest campaign tackles societal pressures women face to get married.
Created in partnership with US broadcast journalist Katie Couric, Timelines is the fourth instalment to P&G-owned brand's #ChangeDestiny marketing series.
Launched in 2016 with Marriage Market Takeover, the documentary-style adverts address the stigmas unmarried women face, particularly in conservative countries.
The latest episode sees Couric travel to China, Japan, Korea and the US to explore the expectations many women feel pressured to conform to – such as marriage and children by a certain age – defined by society and their loved ones.
Sandeep Seth, CEO of Global SK-II, said that he hopes the campaign will spark a conversation about marriage pressures.
"Marriage pressure is a highly relevant and real topic for women across countries, backgrounds and social status," he said.
"As we talked to our consumers, a diverse group of young working women around the world, we realised that there were bigger issues beyond skin and beauty that they were concerned about.
"Marriage pressure was one of the biggest issues they were struggling with. Katie Couric is the perfect partner to help uncover these unique perspectives and elevate this important conversation."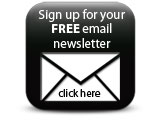 P&G has ramped up efforts to diversify its marketing campaigns in recent months, including the 'toxic masculinity' Gillette advert and Pantene's remake of Don't Hate Me Because I'm Beautiful ad for LGBTQ consumers.
Companies