SMUG debuts spring range of contoured 3D sleep mask
Smug, the creator of the original Contoured 3D Blackout Sleep Mask continues to expand its ever growing international fan base with adding exciting new colours and prints to their product range.
Created to block out any unwanted light the unique contoured dome mask has been designed to leave space around the eye area - removing any disturbance or friction caused by the rapid eye movement sleep phase as well as preventing damage to eyelashes (real or extensions).
Your immediate eye area is the most sensitive skin on your face. Critical for relaxing the eyes a sleep mask will help in the anti-ageing process by reducing wrinkles, dark circles and puffiness.
The hours we spend sleeping are also the biggest single influence on our mood, motivation and decision-making skills. A decent sleep pattern enhances everything we do in our everyday lives.
In a world where stress and technology have taken a front seat, never has it been more important to get the right amount of good quality sleep and rest.
The Smug sleep mask range is ideal for naps and meditation. It will encourage deep sleep, or slow-wave sleep, making it perfect for everyone whether at home, abroad or travelling on long journeys.
---
---
For any press or sample enquiries, please email hello@sleepsmug.com
Please see our full collection here.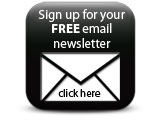 Featured Companies