SMUG joins forces with PrettyLittleThing, with phenomenal success!
Despite the fact that we've all been confined to the four walls of our homes within recent months, this hasn't stopped the increasingly popular brand SMUG, creator of the original Contoured 3D Blackout Sleep Mask, from forming new and exciting relationships.
They're very pleased to announce their latest partnership with none other than international fashion giant PrettyLittleThing. SMUG have remained the talk of the town thanks to their incredibly popular sleep masks; which exploded onto the sleepwear scene following a feature on Winter Love Island 2019.
And with their masks now across everyone's eyes, and their name on everyone's lips, it was only a matter of time before PrettyLittleThing caught wind of their growing popularity.
And of course, their suspicions were only further confirmed when SMUG made their debut on PrettyLittleThing.com, when, within a matter of hours, their eyelash-friendly sleep masks had dominated the prestigious Top 10 list of most in-demand products on the site.
They proved so popular in fact, that PrettyLittleThing had to quickly order more units to satisfy the unprecedented interest.
As far as new relationships go, PrettyLittleThing and SMUG are certainly sleeping easy amongst the success of their newfound partnership.
But the excitement doesn't stop there, as SMUG have spent lockdown launching yet more boldly executed and extremely well developed products, including their highly sought-after SMUG Active Range; which went live in June 2020.
The new Active Range features everything from resistance bands to skipping ropes, travel bags to hair ties, and will allow women around the globe to feel the best version of themselves.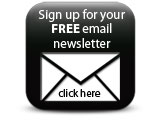 The new products are now available alongside SMUG's sleepwear range at PrettyLittleThing.com. With an exciting range of products flying off the shelves, an army of loyal fans following their every move, and a new partnership with one of the fashion world's biggest players, it's no wonder that SMUG are feeling, well, smug!
Featured Companies