SPHINGONY innovative products recognised at in-cosmetics 2014
The hair and scalp active ingredient was recognised in the naturals/actives category
Evonik's latest Hair & Scalp Care active ingredient SPHINGONY, has been recognised as one of the innovative products in the category naturals/actives at in-cosmetics 2014, and won a BSB Innovation Award 2014.
Skin identical molecule rebalancing the life cycle of the hair
Healthy scalp, reduced hair loss
Having healthy hair embedded in a healthy scalp is essential to prevent hair loss. SPHINGONY is a naturally occurring, skin-identical sphingolipid which prevents hair loss by addressing scalp health and rebalancing the life cycle of the hair. SPHINGONY is COSMOS certified and approved by Ecocert Greenlife according to the Ecocert Standard for Natural and Organic Cosmetics, and is available at www.cosmetics.ecocert.com.
The BSB Innovation Award highlights the best finished goods and ingredients in four different categories. Each prize winner is selected by an international and independent jury that consists of industry professionals from leading players.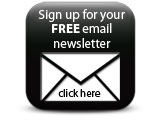 Winners were announced at the award ceremony at in-cosmetics 2014 in Hamburg.
Featured Companies