Sa Sa International Holdings announces promising interim results
Consolidated turnover up by 21.2%
Hong Kong based cosmetics retailing group Sa Sa International Holdings has reported promising interim results for the six months ending 30 September 2012.
During this period the group's consolidated turnover grew by 21.2% from HK$2,786.0m to HK$3,377.5m. This performance benefitted from the continuing strong performance of the core markets Hong Kong and Macau.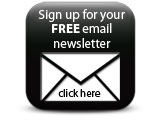 The group's profit for the period was HK$282.1m, representing an increase of 25.7% on the previous period as Sa Sa International continued the refinement of its new product strategy, which resulted in a lowering of stock levels.
Companies