Sa Sa enjoys double-figure growth
Year on year sales soar despite swine flu fears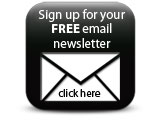 Asia's leading cosmetics retailer Sa Sa International Holdings Limited has announced turnover of HK$4,111.3m for the year ended 31 March 2010, an increase of 13.9%. Group profit, meanwhile, grew 20.6% to HK$381.1m.

Hong Kong and Macau continued to be the retailer's most lucrative region, generating HK$3,288.1m worth of sales, an increase of 10.3%. According to Sa Sa, however, group sales in Hong Kong and Macau were adversely affected due to the combined impact of the financial crisis and the H1N1 swine flu pandemic on tourism in the region.

In contrast the group reported significant progress in the Mainland China market, which saw turnover soar 61.3% to HK$97.0m, the product of a broadened marketing reach and enhanced product offering as well as changes in the management team and the formation of clusters of sales points.

Another growth area for the group was sasa.com, which generated HK$240.9m in sales, a year on year increase of 56.7%.
Companies