Sabon opens first UK store
On 30 October 2014, luxury beauty brand Sabon will open its first UK store in London's Covent Garden
On 30 October 2014, luxury beauty brand Sabon will open its first UK store in London's Covent Garden.
The Neal Street store will feature dimly lit, extravagant chandeliers to create a 'romantic and relaxing ambience' and a handcrafted 'wishing well' positioned in the heart of the store for customers to experiment with the brand's product lines.
The store will offer a one-to-one personalised service with in-store skin specialists, walking customers through the properties and fragrances found within the different ranges.
There will be a 'gourmet delicatessen style counter' displaying freshly cut soaps in an array of colours and flavours, designed to resemble a French patisserie. In-store wrapping will also be on offer; for both personal purchases and gifts.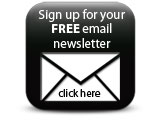 Sabon product lines use ingredients sourced from exotic locations from the Amazon Rainforest to the Dead Sea. All products are SLS and paraben-free. Packaging is recyclable and includes 'vintage style' jars storage jars.
Companies