Safety of ingredients in baby care products questioned
Inclusion of high risk ingredients in products for young children criticised
The safety of personal care products designed for babies has been called into question by France's Women in Europe for a Common Future (WECF). The organisation listed a number of ingredients that concerned them, including the soon-to-be-banned preservative methylisothiazolinone.
The WECF examined the ingredients of 341 unnamed products sold in French pharmacies, supermarkets and organic shops. The group assessed the ingredients listed using existing scientific data and expert opinion.
Three ingredients which the group considered to be high risk were identified: methylisothiazolinone, perfume/fragrance and phenoxyethanol. It also listed four ingredients which it thought posed a moderate risk: EDTA, laureth and lauryl sulfate, mineral oils, and petroleum byproducts./p>
The WECF is now calling on European legislators to ban the three "high risk" ingredients and put a restriction on those considered a "moderate risk". The group added: "We would strongly advise to label allergens as to make them easily identifiable by consumers, especially for potential contact allergens. We advise parents to limit the use of cosmetics and avoid as much as possible scented products."
Dr Christopher Flower, Director General at the CTPA, commented: "Although there is nothing inherently unsafe about the ingredients mentioned in the WECF report, there is a need to ensure they, and indeed all ingredients, are used in a safe fashion – particularly for infant products. That is why there is a special safety assessment required for products intended for children under three years of age."
Methylisothiazolinone was previously approved for use in cosmetics by the European Commission, since then a recommendation has been issued by Cosmetics Europe suggesting that it is no longer used in leave-on skin care products.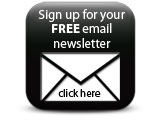 Flower added: "In the case of MI, it has been recognised that this preservative can cause problems in some people of all ages and the industry recommended in 2013 it ought not be used in certain product types. The EU cosmetics laws are now being changed and MI is expected to be banned from leave-on cosmetics later this year."